Ivan Savvine is a teacher, writer, and translator based in New York. Trained in Philology, Linguistics and Art History, he is pursuing various projects related to the Russian language and culture, fine arts and human rights. 
Between 2019 and 2022 Ivan has completed a Master's degree in Russian Philology and Education, as well as post-graduate certifications on the methods of teaching Russian as a non-native/foreign language.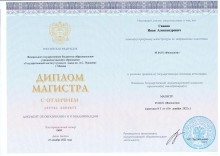 Ivan has taught the Russian language in the United States for over 8 years, both in a classroom setting and as a private tutor. He continues working with the students of Russian of all levels, from elementary (complete beginner) to intermediate to advanced (functional fluency), as well as those preparing for the certification examinations (Levels A1-C1). Please see the testimonials from Ivan's current and former students here.